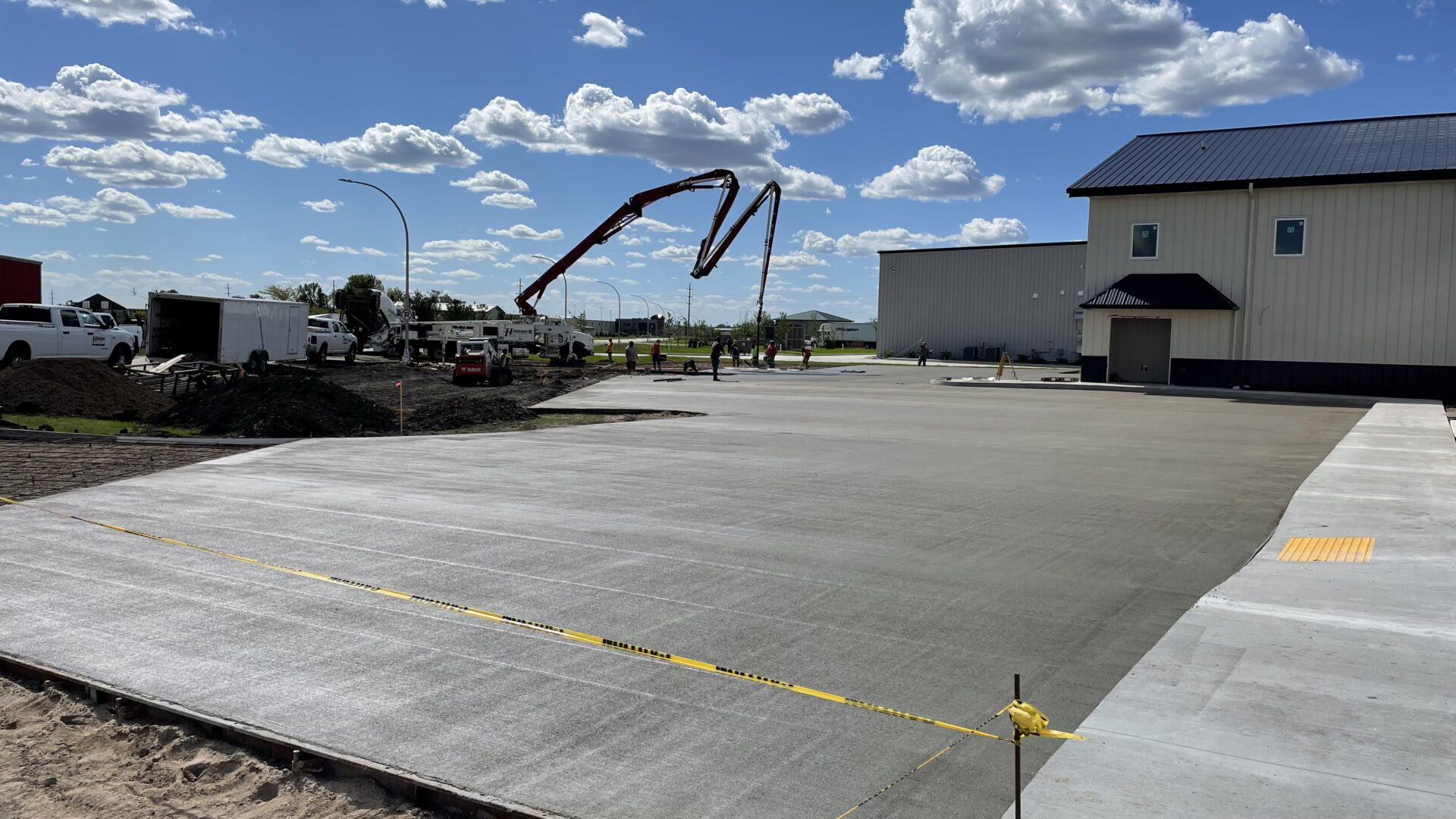 We have all the equipment needed to form walls from a crawl space up to 10' foundation walls and beyond. We install form-a-drain-tile and TK spray-on waterproofing to all of our foundations to eliminate any water problems
H Anderson does everything from tank foundations to warehouse pours, containment areas, apartment buildings, multi-family dwellings, office spaces, banks, and store fronts. We are your one-stop shop from the foundation to the parking lot and sidewalks.
We have poured shop floors ranging from 3,000 sq. ft. all the way up to 104,000 sq. ft. We install the insulation, floor drains, and floor heat, saving our customers time and money. We also pour foundations for steel buildings, service pits, round tank walls, and fuel containment areas.
We provide residential, commercial, and agricultural concrete construction services. Located in Fingal, North Dakota, we provide these services to the tri-state area. We take pride not only in having the most advanced equipment in the industry but also having very experienced and hardworking employees. Our attention to detail and strong work ethic shows in the quality of our work, and the long list of satisfied customers. Let us help you with your next project!
- Installed with form-a-drain tile (both sides).
- Full basements
- Crawl space foundations
- Commercial building foundations
- Round foundation walls
- Containment areas
- Service pits
- Grade beam walls
- Retaining walls
- TK waterproofing
- Ag shop floors
-Commercial warehouse floors
-Parking lots
-Polished granite floors
-Floating slabs
-Basement floors
-Garage floors
-Driveways
-Aprons